With over 30 years experience caring for animals you can be sure your pets get the best care possible at Pet Park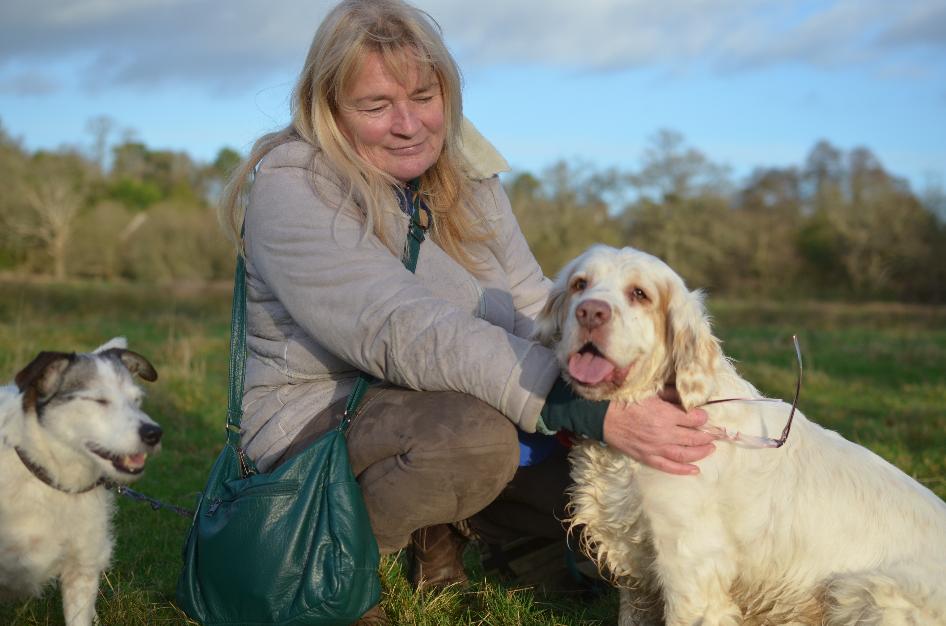 Caroline England is the owner of Pet Park and her main priority is the care and happiness of the animals. She started working with animals as soon as she left school and trained with horses. She then moved to Portugal, where her mother was, and ran a horse trekking centre. After a while she thought that she missed England and moved to London with friends and worked as a zoo keeper at Crystal Palace zoo, caring for monkeys, otters, birds, goats and other small animals. After a while she decided to travel a bit more and moved to America. She eventually ended up in Manhattan New York and became a dog walker, walking up to 13 dogs around the streets of Manhattan. She studied dog grooming at New York school of dog grooming and eventually opened her own business Top Dog and was very successful but city life took its toll and she yearned for nature and countryside so moved back to Europe. Back in Portugal, the place that had stolen her heart many years before, she found an old dilapidated farm in the foothills of the Monchique mountains. It had no water or electricity and hadn't been lived in for a very long time. With the help of loyal friends Caroline managed to fix it up and started taking dogs for their holidays, while their owners were away. Initially they stayed in the cottage with Caroline, but as more and more dogs started coming Caroline converted the barns into bedrooms for the dogs. A large field was securely fenced so that they could play and two smaller compounds were made for the more nervous or frail dogs. It was soon obvious that there was a demand for a cattery so a wooded area was fenced and cat houses were made . It was lovely and the cats loved having space to bird watch and trees to sharpen their claws.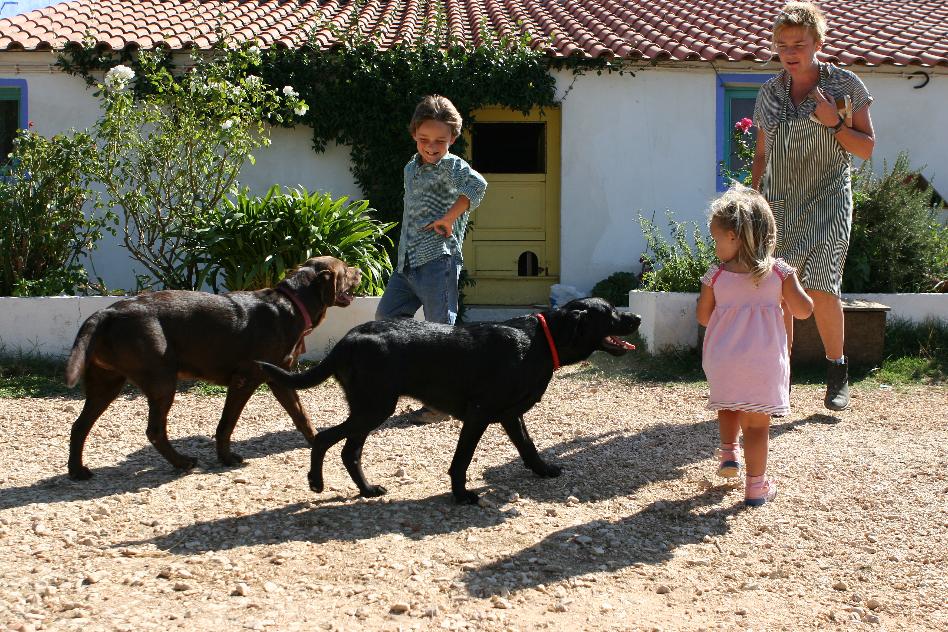 After 6 years Caroline had her first child Matis, her son, and then Elarose a lovely bubbly little girl. Sandra came to help run Pet Park. The animals took to Sandra immediately and so Caroline was able to have more time with her young family. She decided to move back to England with her children and left Sandra caring for Pet Park. Caroline eventually ended up in her home town Farnham Surrey where she opened a pet care company Farnham Animals. She cared for people's dogs while they were at work, taking them for long runs at a friend's farm. She ended up with over 20 dogs in her house during the day and it became quite a lucrative business. She was able to save some money for that rainy day.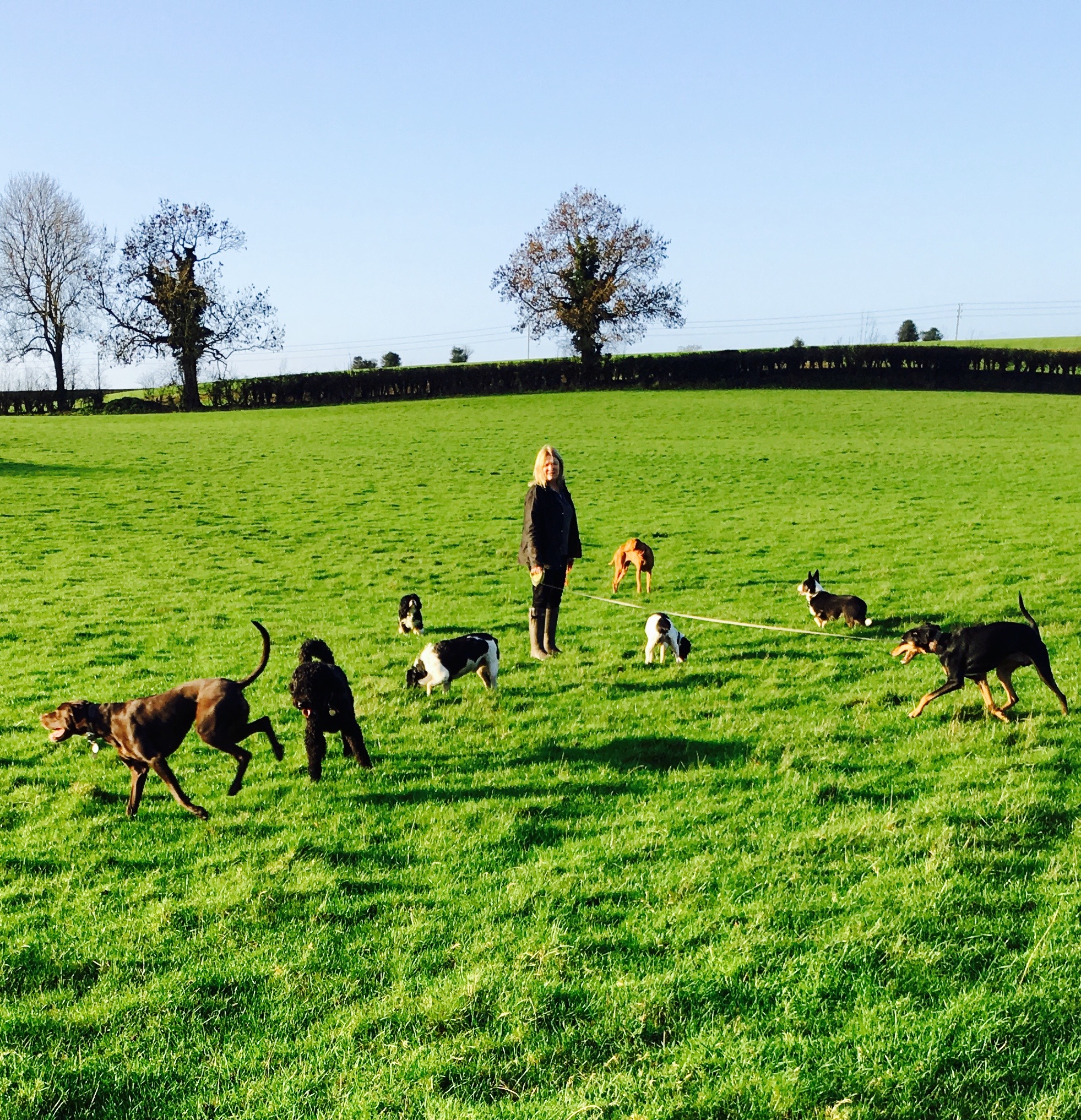 Then last year a dreadful thing happened; Sandra died unexpectedly. She had been battling a terminal illness and was too proud to tell anyone. It broke a lot of people's hearts . Caroline knew it was time to return to Portugal. Matis, now 19 was at University and Elarose, still bright and bubbly was able to join a small international school close by. The farm was considerably run down and the cottage hadn't been lived in for over five years. There was a lot of work to do. Now 6 months on Pet Park is back up and running. The kennels have been renewed with the old wire replaced and insulation in the roof so lovely and cool in the summer and warm in the winter. Caroline now lives in the cottages and so the place is always supervised. The cattery is now up and running and is a great spacious area where cats can be seperated but still have loads of room to romp around and explore.
Caroline is over the moon that she has made it home and now hopes to live out her days here at the Pet Park with all her adorable furry friends.